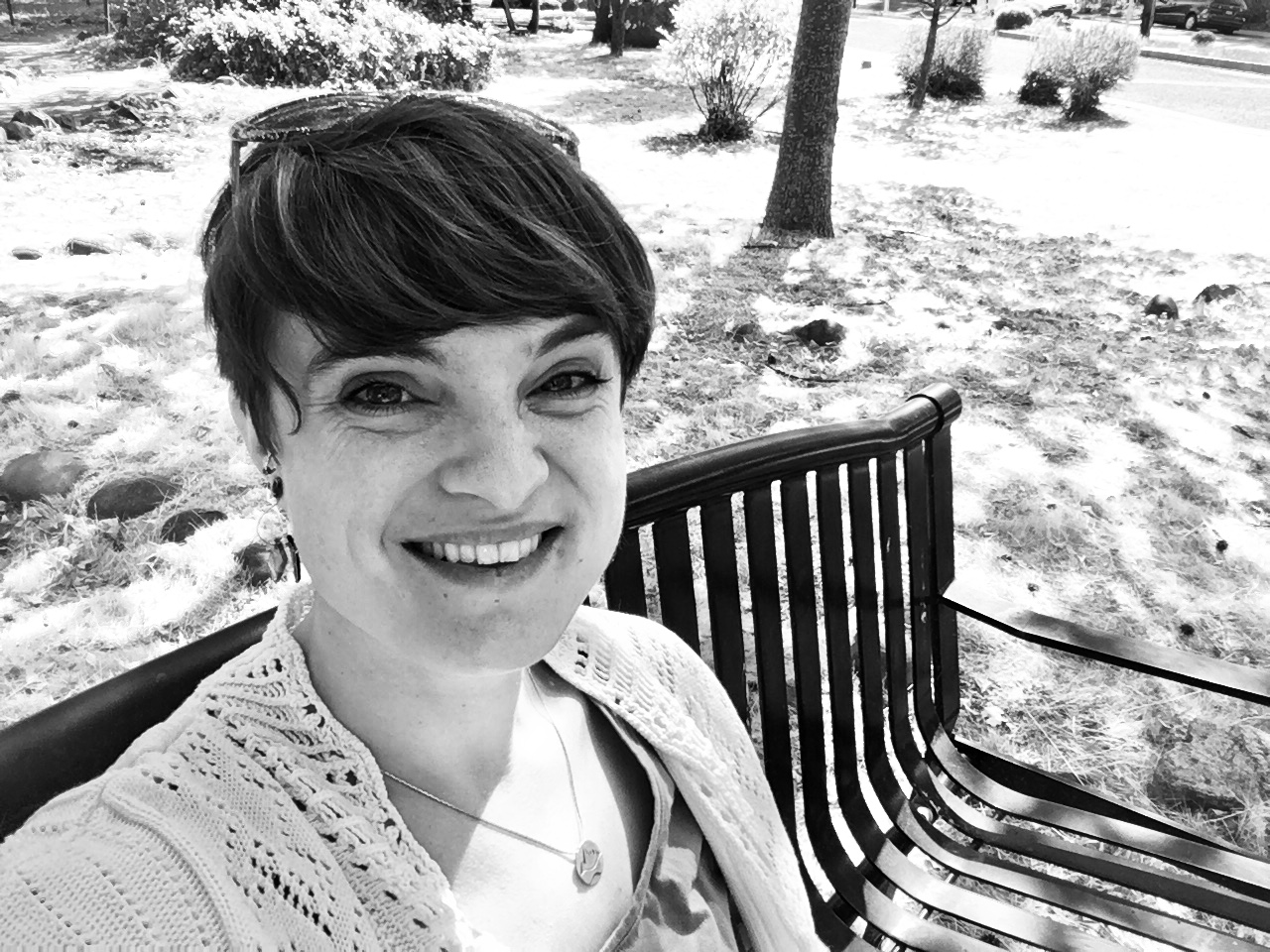 About Ann
Like so many people, I experienced a tumultuous childhood. I was raised by parents who divorced when I was very young, and both households moved around a lot. I was shipped back and forth, week after week, for over a decade. While all my parents were verbally loving and provided adequate shelter and nutrition, there seemed to be an unspoken understanding that touch was something shameful, only ever meant to be sexual or punitive. I was an awkward student, an isolated bookworm, and consistently struggled to fit in and find healthy lasting friendships. 
When I discovered touch therapy, my life changed forever. I was able to honor my need for touch and begin experiencing my body as my home, which made space for a truly joyful sense of calm. I quickly experienced an amazing increase in my physical health and mental well-being as my friendships blossomed along with me. 
I share this so you can understand what drives me to create these experiences, where folks can explore safe, wholesome, therapeutic touch. I believe that human beings deserve to feel joy, which begins as a feeling inside the body. I am here to help you identify and nurture that healing feeling. I do this all in a shame-free environment- all bodies are welcome. I will never judge you. I am not here to fix you, because you are not broken. I am here to accept you just as you are today, in your perfectly imperfect human body.
Life Quotes
"The thing that is really hard, and really amazing, is giving up on being perfect and beginning the work of becoming yourself."  -Anna Quindlen
"There is no greater agony than bearing an untold story inside you." – Maya Angelou
"For fast acting relief, try slowing down." -Lily Tomlin
About the Hidden Springs Wellness Center
Tucked away in the center of southern Ashland is the beautiful Hidden Springs Wellness Center. Here, over a dozen practitioners offer a variety of wellness services ranging from talk therapy and counseling, massage therapy, physical therapy, colon hydrotherapy, personal training, skincare services, and memory care. The grounds are gorgeous, the fully equipped gym has a sauna, and a big beautiful circular room with a tranquil garden view is available to rent for classes or workshops. Truly, the Hidden Springs Wellness Center is a secret garden of healing, relaxation, and personal growth.
From their website- "We are a group of doctors, therapists, coaches and wellness practitioners, dedicated to assisting and empowering your well-being. Our intention is to foster personal, community and global wellness."
By booking an appointment with Ann or any of the other practitioners, you can come enjoy a visit to this truly special spot!